World Immunization Chart
What vaccinations do I need?
Need quick access on vaccinations recommended for your destination? This handy chart is for you.
The World Immunization Chart outlines travel vaccination requirements and recommendations for all countries. You'll also learn about the geographic distribution of vaccine-preventable diseases, including Japanese Encephalitis, Meningococcal Meningitis, Tick-borne Encephalitis, and Yellow Fever.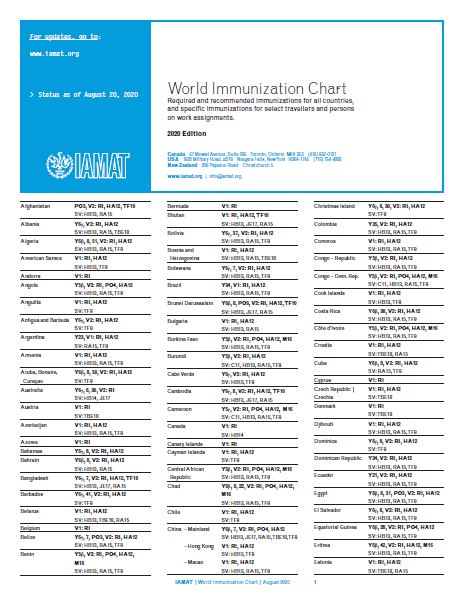 ---
Note: The following content is no longer being reviewed. Last update: December 11, 2020.