Guide to Healthy Travel
Are you ready?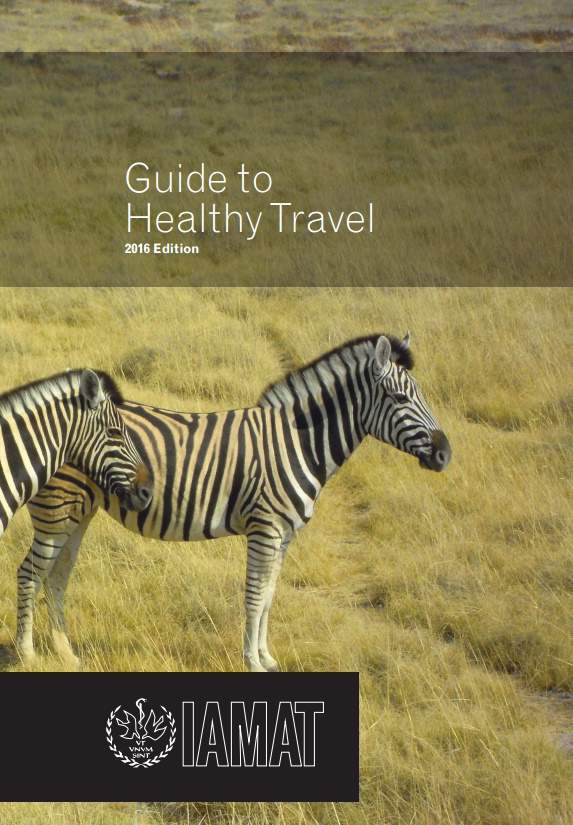 Finally, a primer with all the information you need to plan a healthy trip!
This guide, written by travel medicine practitioners Elaine C. Jong, MD, Anne C. Terry, ARNP, and Tullia Marcolongo, CTH, is consulted by countless travellers to prevent and treat common travel related illnesses.
Inside you'll find:

A pre-trip planning countdown timeline
How to assemble your Travel Medicine Kit, including First-Aid supplies
Details on over-the-counter and prescription medications
Advice on when to seek medical care abroad and when you return
Have a quick peek! Here's a sample of advice on Altitude Illness.
You'll also learn how to prevent and treat:
Allergic Reactions
Altitude Sickness
Athlete's Foot
Cold, Flu, Pneumonia and other respiratory ailments
Congestion
Constipation
Deep Vein Thrombosis
Diarrhea
Fever
Hayfever
Headaches and muscle aches
Insect bites and stings
Jet Lag
Download your PDF copy below:
Malaria
Motion Sickness
MRSA Skin and Soft Tissue Infections
Nosebleeds
Sexually Transmitted Infections
Skin Infections
Sun Exposure
Water related illnesses
Water Purification
Worms
Yeast Infections
---
Last reviewed and updated: December 11, 2020.