Be Aware of Schistosomiasis
Planning an eco-adventure?
Be Aware of Schistosomiasis describes the life cycle of the Schistosoma trematode flatworm, a parasite transmitted by snails living in fresh water such as lakes, rivers, streams, and ponds. It also outlines infection transmission patterns, vector information, and preventive measures.
This whitepaper is a companion publication to IAMAT's World Schistosomiasis Risk Chart, also available from General Resources.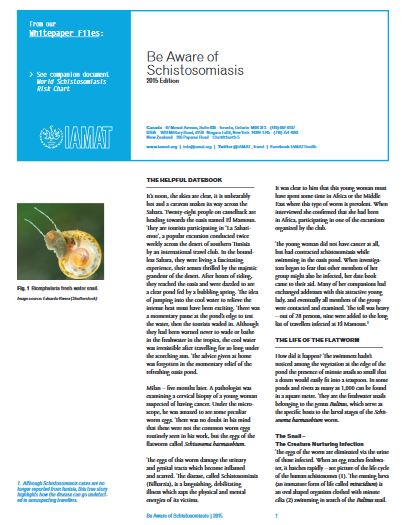 ---
Note: The following content is no longer being reviewed. Last update: December 11, 2020.