Making the world a healthier place to travel
What we do
Our mission is to make the world a healthier place to travel.
We award scholarships to doctors and nurses from countries where travel medicine is an emerging specialty. Our scholars introduce travel health services and improve health standards in their community, benefitting local patients and travellers. To advance the knowledge and practice of travel health, we also sponsor lectureships on the latest research in travel and tropical medicine.
Vision
Our vision is to live in a world where travellers have access to quality medical care no matter who or where they are.
Approach
When health practitioners are trained in travel medicine, they are better prepared to meet the health needs of travellers. After their training, IAMAT scholars return home to teach their colleagues in travel medicine and introduce and expand travel health services in their country.
Our motto Ut Unum Sint means 'That They May Be One' in Latin. It still resonates today as travel is important to our well-being and attaining cultural understanding.
---
Our Story
IAMAT was founded in 1960 by Dr. Vincenzo Marcolongo after he was referred a sick patient – a young Canadian traveller – by a colleague. Dr. Marcolongo made the medical needs of travellers his life's work, and in an era of increasing international travel, he understood that there was a need for collaboration among medical practitioners around the world to help travellers. The world is different today than it was in 1960. What began as an effort to ensure travellers have access to reliable healthcare abroad and travel health information wherever they are has evolved into something much bigger; bringing travel medicine to more countries and travellers with our scholarships and lectureships.
See why IAMAT was created and where we are now.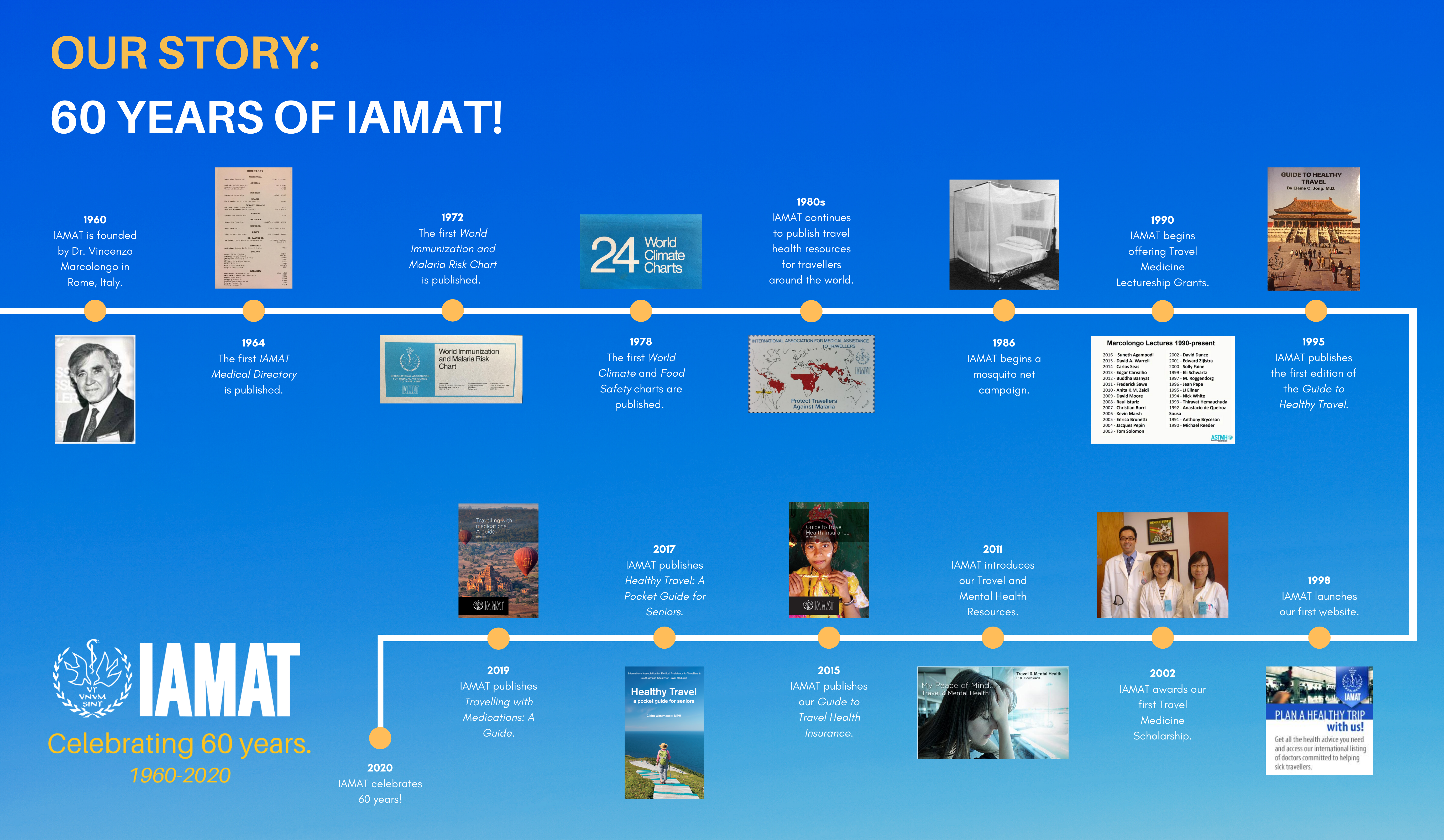 ---
Message from the Founder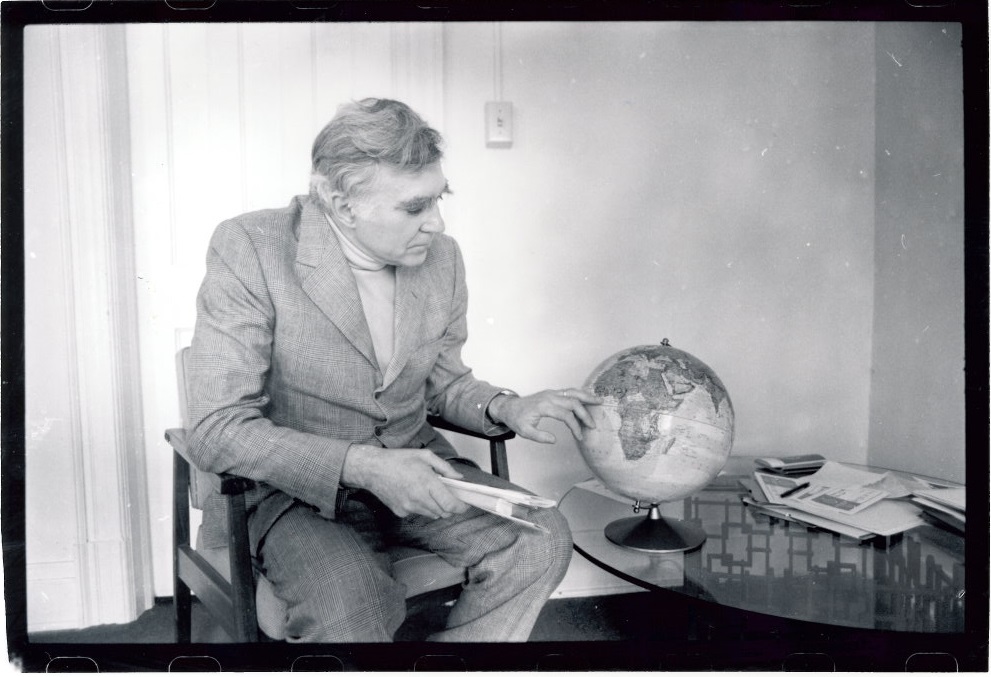 When the relations of people are expressed in terms of cooperation and human endeavour, we become conscious and deeply aware that we belong to each other. With the progress of technology, and the consequent increase in communications, people are no longer confined within the boundaries of their own country. In view of the medical aspects involved in travel, it was obvious that an active cooperation among physicians throughout the world was required.


In 1960, we coordinated the services of doctors into the International Association for Medical Assistance to Travellers. Distinguished physicians and respected medical institutions, with a sense of solidarity which makes them like one family, are now working in harmony to assist the traveller who may require medical assistance in his journey. The international nature of travel demands closer relationships of mutual collaboration.

In the era which the human family is now entering, we must overcome the barriers that still divide us. To decipher these signs of the times is to add a new dimension to one's mind. The need for peace and understanding between the peoples of the world has never been as great as now. Peace can come only with understanding, and travel is an important means of acquiring it. It is, however, only through the full consciousness of "the essence of the human" that we shall be able to open the difficult paths of international relationships.

As a traveller you have an excellent opportunity to serve your country and the world in creating ties of friendship. To you, therefore, we bring this message, a message sparked with beauty all its own: "The search for the human".

Vincenzo Marcolongo, MD, DTM
March 6, 1922 - February 2, 1988
---
Administrator
Lyne Trahan
---
Board of Directors
Our Board of Directors provides governance, strategic direction, and support. All Board members participate on a voluntary basis.
Shirley Cheng BMed, MPH
Mississauga, Canada
William W. Forgey MD, Certificate in Travel Health® - Chair
Merrillville, USA
Mike Marcolongo BA
Guelph, Canada
Seth Perlman JD
New York, USA
M. Assunta Uffer-Marcolongo - Senior Medical Advisor and Management Consultant
Toronto, Canada
---
International Medical Advisory Board
The International Medical Advisory Board provides us with medical advice. All Board members participate on a voluntary basis.
Elaine C. Jong MD - Chair
Clinical Professor (Emeritus) of Medicine, University of Washington
International Travel & Tropical Medicine Advisor, Edmonds, USA
Santanu Chatterjee MBBS, DTM&H
Consultant Physician in Travel and Tropical Medicine, Calcutta, India
Zhang Min MD, Certificate of Travel Health®
Guangdong International Travel Healthcare Center, Guangzhou, China
Larry W. Skiba MD
Member, Royal New Zealand College of General Practitioners, Christchurch, New Zealand
Ross Tannebaum MD, FACEP, FAAEM
IAMAT Physician Advisor and Attending Emergency Physician, Presence Saint Joseph Medical Center, Joliet, USA
---

Reviewed and updated: March 2023