Be Alert to Chagas Disease
Heard of the kissing bug?
It's the insect that transmits Chagas Disease in Central and South America, and even in the southern USA.
If you're planning to hike or trek in Latin America, this whitepaper is for you. Be Alert to Chagas Disease details the risk areas, preventive measures, and the life cycle of the Trypanosoma cruzi parasite transmitted to humans by the Triatoma insect.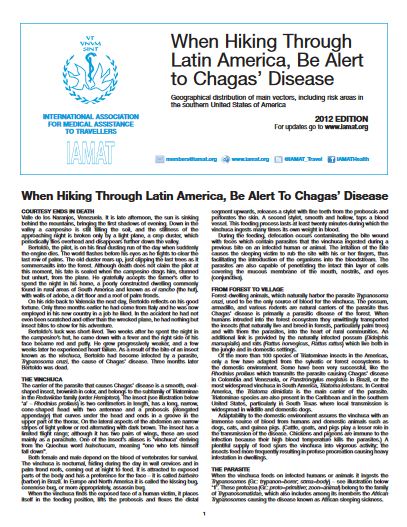 ---
Note: The following content is no longer being reviewed. Last update: December 11, 2020.