Going Confidently for over 55 years!
We celebrated our 55th anniversary in 2015. Your participation in IAMAT makes the world a healthier place to travel. Thank you for 55 years of healthy travel!
Celebrate with us!
Share the joy of travel. Here's how:
Share your story. Has IAMAT made a difference in your travels? We'd love to know!
Take a photo of yourself with your IAMAT membership card or Medical Directory ("blue booklet") and send it to us through Facebook, Twitter, Instagram, or email. Tag us with #IAMAT55!
Donate. Give the gift of healthy travel and support the next generation of travel health practitioners through our scholarships!
Inspired by travellers
Throughout 2015, we published blog posts highlighting our history and the travellers, doctors and mental health practitioners, and travel medicine scholars that make up the IAMAT family.
Your IAMAT story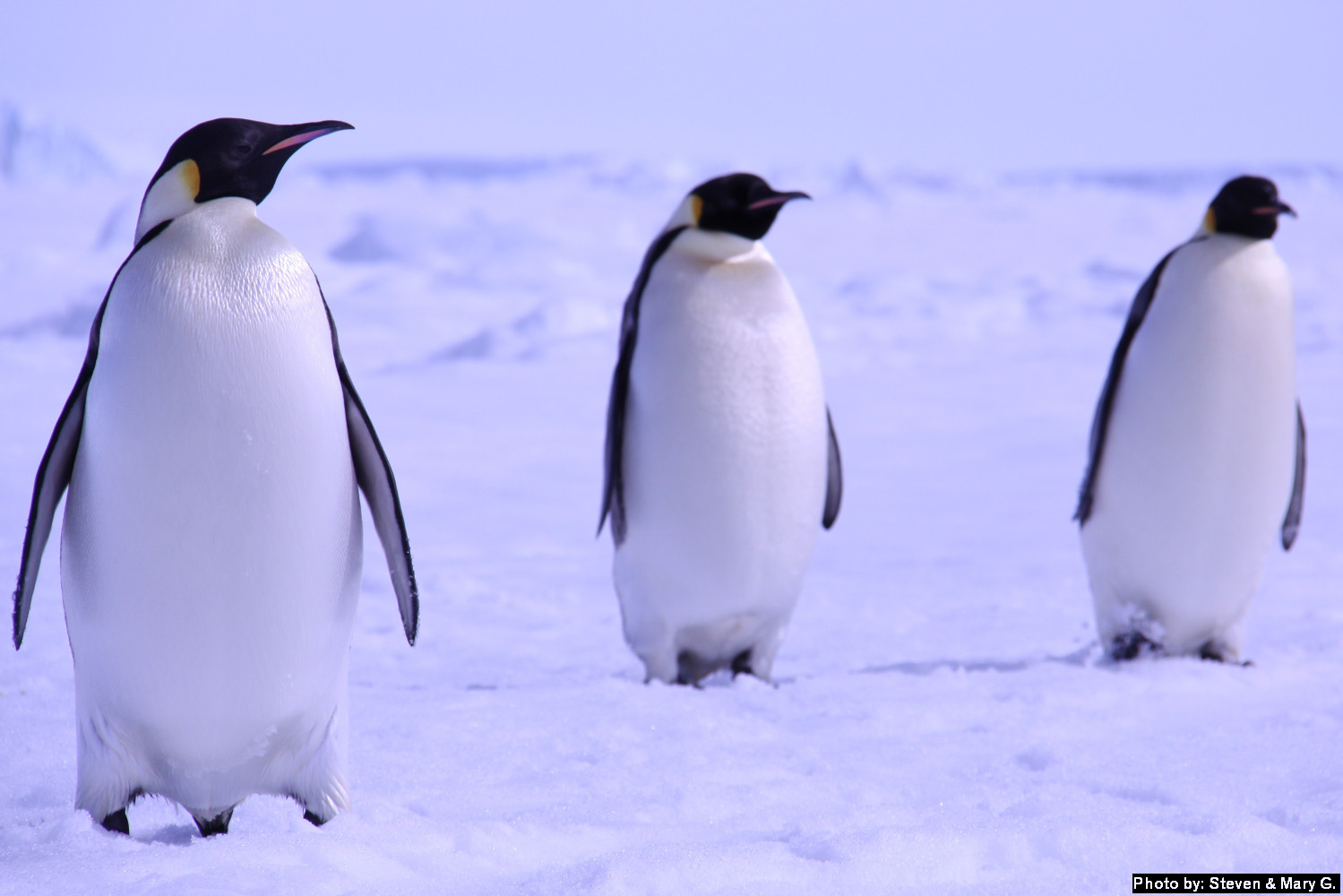 I began my membership with IAMAT shortly after I retired in 2004 when I knew that travel would be a priority in my life as a retiree. I learned about IAMAT and its services when I went for extensive immunization before a lengthy visit to Costa Rica, Nicaragua and Panama. Not only does your membership bring a wealth of information but you know exactly where to go for medical attention in your own language. To me, a person who travels a lot internationally and more often than not in developing nations, I find belonging to IAMAT has given me the knowledge and confidence I need as a globe trotter. This is an excellent service offered for only donations. Fortunately I have never had to call on any medical assistance but it sure is reassuring to know who can be of help wherever I go. Thank you for your superb, professional network IAMAT!


Lynda B. (Saskatoon, SK, Canada) May 1, 2015
I owe my life to IAMAT and its Directory. After a banquet at my Beijing hotel in 1999, I realized my throat was swollen and that I had consumed peanuts, to which I am highly allergic. By the time I could get down to the hotel desk, I could no longer speak and scarcely breathe, as I opened the IAMAT Directory and pointed to the name and address of the IAMAT hospital affiliate nearby. The hotel clerk sent a bellboy with me by taxi, and the hospital treated me, restoring my ability to breathe normally. An English-speaking doctor took care of me while I was hospitalized.


Robert Haru Fisher (New York, NY, USA) May 1, 2015

Robert Haru Fisher is also Vice-President of IAMAT's Board of Directors.
Congratulations to Assunta and all her team!


Prof. Dr. Gustavo Zubieta (IAMAT doctor in La Paz, Bolivia) May 2, 2015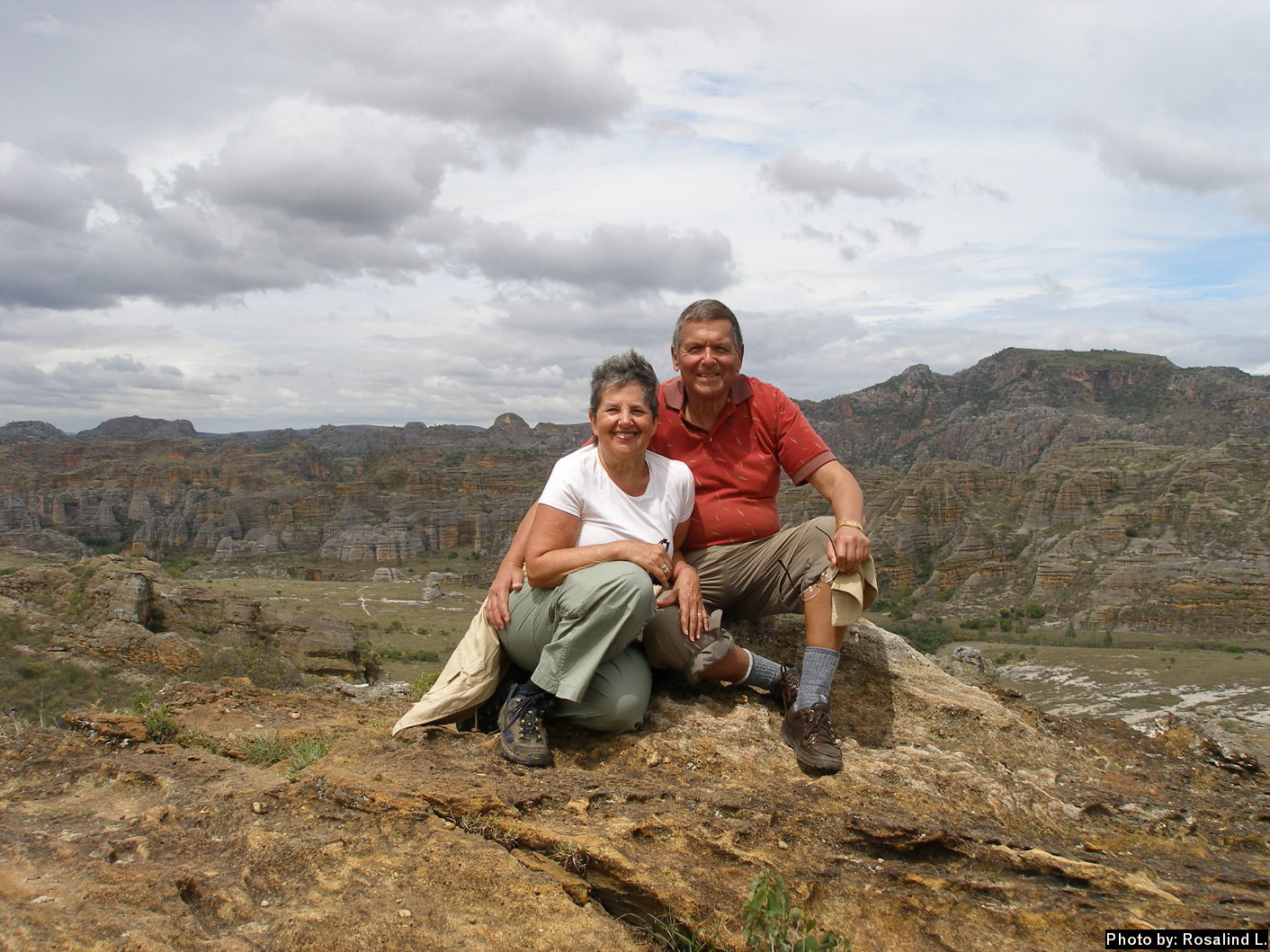 We have been to over 120 countries and always take the IAMAT information. We started travelling the first year we were married which was in 1961 and have travelled to a different country every year since then, including 10 trips with our sons who now travel with our grandchildren. In 1987, we were in Rwanda and my son got malaria. Your map of malarial countries that you sent out every year when I renewed my membership became a most important document before we selected a place to travel and what prophylaxis to take.


Rosalind L. (Ottawa, ON, Canada) May 7, 2015
A few years ago, I fell down steps in Italy. Broke one ankle, sprained the other… The broken ankle leg was put in a half cast for immobilization and wrapped with ace bandages. I was with a Road Scholar tour and we were in Padua. The group went on to Venice. The original doctor gave me several vials of Heparin and I was to inject one a day. I am an RN so that was no problem except I was concerned about the dosage being appropriate. I had my IAMAT booklet with me. I called the IAMAT doctor listed. Dosage was ok. Great relief! …My fracture healed. In two months I was walking with minimal ankle support! My biggest loss was I missed seeing Venice! I must go back!


Gloria Y. (Grand Rapids, MI, USA) May 15, 2015
Sad Saga: Copenhagen to Rome

Many years ago in Copenhagen, my sister Margaret had a persistent cough. We went to a doctor recommended by our hotel. He checked her, gave her cough medicine and said she could climb mountains. In Rome, the cough persisted. We obtained Dr Marcolongo's name from Father Maloney at Santa Susanna's Catholic Church. We visited the doctor's office. He was not in but later in the afternoon, he came to our hotel. He put Margaret to bed immediately. Her lungs were two-thirds full of fluid. He visited three times that day and kept her in bed for 16 days. He called in a cardiologist to the hotel. He pronounced Margaret able to go on her trip. To Dr Marcolongo we are forever grateful. Best wishes for your continued growth and success.


E.E.E. (St. Louis, MO, USA) April 21, 2015
In 1990, I retired as a clergyman and organized a travel corporation. We traveled to Europe, Asia, Africa, South and Central America, North America, and Australia & New Zealand. I always carried my IAMAT handbook and fortunately did not need this service too often but I felt content in having the medical information at hand. Once in a city in Ireland, one of our travelers fell and strained her ankle in her bathroom. One of the doctors listed in our manual was contacted and rendered valuable service. Another time I found it helpful was in preparation for Central and South American travel to learn what drugs were needed and how and where to get the shots necessary before leaving on the trip. IAMAT is truly a valuable resource for travel agents and individual travelers.


Cecil P. (Mount Pleasant, SC, USA) June 14, 2015
I joined IAMAT many years ago as I was a pilot with an airline that flew all over the world. In my off time, I took my family on vacations to various overseas destinations. Fortunately, we remained in good health & never had to use our IAMAT membership to find an English speaking doctor - but, I had the peace of mind knowing it was there if I needed it! Happy anniversary & many more.


Edward K. (Las Vegas, NV, USA) June 15, 2015
I adore travel to exotic places. I must have read the story of how IAMAT began and was sobered to hear what can happen. As the years have passed, I wanted to be sure I could find a doctor who understood me, if I were to need one. Your information and booklet gives me confidence. I tend to tear out the page(s) of the country I am about to visit and tuck those in with my passport. Your organization is most worthy and do keep up the great work.


Betsy M. (Toronto, ON, Canada) June 18, 2015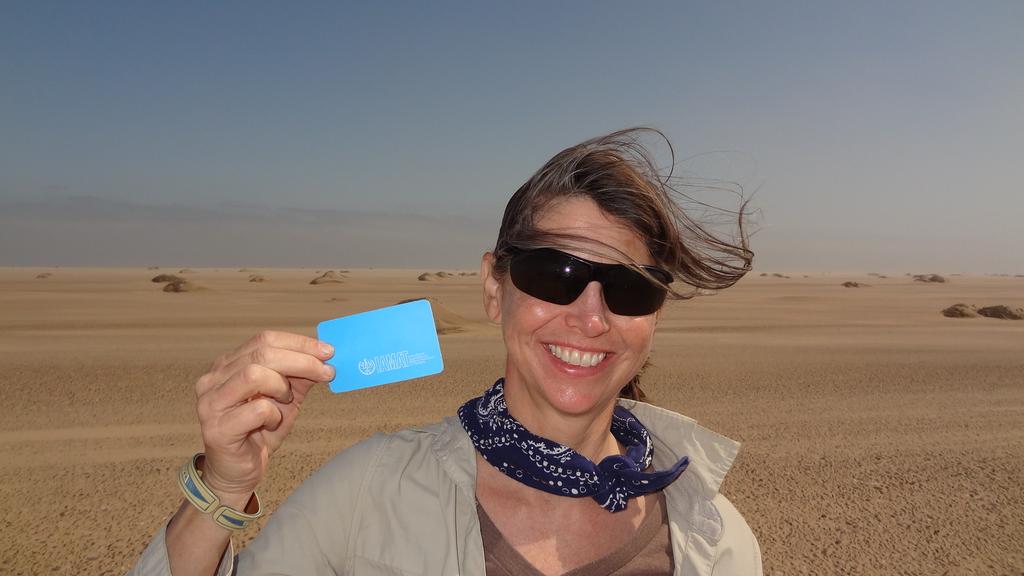 I've been an IAMAT member for many years because IAMAT helps me travel safely. Happy 55th anniversary IAMAT! #IAMAT55


Edith J. June 20, 2015
Although I have not needed to use IAMAT overseas, it brought me peace in knowing if needed, I had options and English-speaking doctors abroad. As long as I travel, I will continue to support IAMAT.


Rosey S. (Redwood City, CA, USA) July 29, 2015
One day when I was working in the emergency department in a hospital in Hurghada (one of the interesting tourist cities in Egypt), a young man from Switzerland asked me for a checkup for his medical fitness and medical recommendations because he had a long trip to the USA. I asked him "Why?" He told me because he used to do that before and after any trip!



After that I started to search about diseases and their management for travellers. It is very close to my specialty as I see many similar cases in the emergency department but still I need more training in travel medicine as a specialty. Even though I believe travel medicine is very important as it helps many people travelling abroad, I had not met anyone who knows about it or practices it in my land. In the last 6 years I visited more than 30 cities in different countries, as travelling abroad is one of my hobbies. I believe if I can save one man's life it is equal to saving all people's lives.


Dr. Ahmad Ibraheem (Mansoura, Egypt) August 20, 2015
Messages from supporters in the field of travel medicine
Absolutely wonderful organization! And great health guide.


Heather S.
Continue the great work.

Great organization – Fortunately I've never had to use it myself but recommend it to others!


Cate
Congratulations! I look forward to welcoming you at Port Elizabeth in 2016!!


Garth Brink ( South African Society of Travel Medicine)
Best wishes for many more years! A great resource!


Walter O.
Best wishes from Lin Jian Wei.

Congratulations! We look forward to a continued partnership!


Francisca Roel ( Vaccines411.ca)
Congrats!


Edith-Rose C.
Congratulations on a wonderful service – hope you continue for many more years.


C.D.
Congrats!


Barbara A.
---
Last reviewed and updated: October 25, 2016