Supporting the right to health
Since 2002, IAMAT has awarded travel medicine scholarships to doctors and nurses from countries where travel medicine is an emerging specialty. We keep in touch with scholars after their training to see what they learned and how they are using their new knowledge in their practice. We're pleased to introduce our most recent scholarship recipients.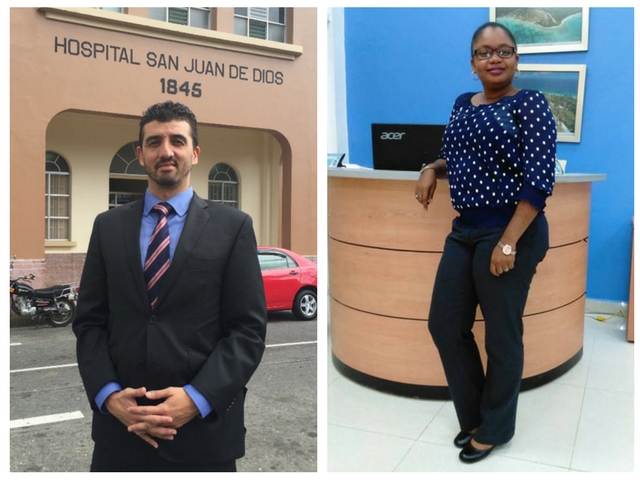 Meet the 2016 scholars
The IAMAT Stella & George Bryant Travel Medicine Scholarship
We are pleased to award the inaugural scholarship to Weedgina St Vil of Cap-Haïtien, Haiti and Manuel Villalobos of San José, Costa Rica. They participated in clinical observation and training at the Hospital for Tropical Diseases and the London School of Hygiene and Tropical Medicine (LSHTM) in London, UK.
Travel medicine pioneers in Haiti and Costa Rica
In addition, Dr. Atul Kumar of Dubai, United Arab Emirates, received the 2016 IAMAT Travel Medicine Training Grant to participate in the LSHTM travel medicine short course.
The IAMAT Violet Williams Travel Medicine Scholarship
Ahmad Mosad Ibraheem was awarded the IAMAT Violet Williams Travel Medicine Scholarship and trained with the South African Society of Travel Medicine (SASTM) in Johannesburg.
Ahmad is an Emergency Fellow physician at Mansoura International Hospital in Egypt. Ahmad sees a need for better access to pre-travel care in Egypt and the Middle East and plans to incorporate travel medicine into his practice. His special interests include high altitude travel and diving medicine.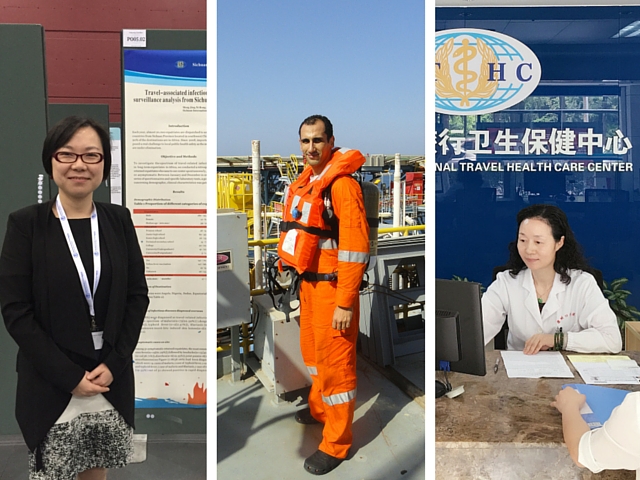 The IAMAT China Travel Medicine Scholarship
Meng Jing (Angeline) of Chengdu, China and Liu Chunfang (Kathleen) of Shenzhen, China were awarded the 2016 IAMAT China Travel Medicine Scholarship and trained at the University of Texas Medical Branch (UTMB) in Galveston, Texas.
Their work at international travel healthcare centres in China involves providing pre- and post-travel services to travellers, students, and workers as well as screening for infectious diseases.
Kathleen says one of the key lessons from the course is to focus on patient feedback during the consultation and follow up. She plans to conduct training sessions for her colleagues upon returning to Shenzhen. Angeline also plans to incorporate what she learned during the course into her practice by providing additional follow-up care and counselling to patients living with Hepatitis C and HIV.
From Egypt to China: Scholars hone travel health knowledge
Say hello to our newest travel medicine scholars!
Are you a doctor or nurse with an interest in travel medicine?
You may be eligible for an IAMAT scholarship. Visit our Scholarships page for information on upcoming courses and scholarship application deadlines.
Learn more about our scholarships
Previous scholars
Dr. Vinay Vaidya and Dr. Ali Raza
Dr. Tian Lingling (Sandy) and Dr. Tian Rui (Tatiana)
Dr. Li YunFeng (Aaron) and Dr. Dou YongYing (Colin)
Dr. Ye Wei (Winona) and Dr. Meng Jing (Angeline)
---
Last reviewed and updated: January 13, 2017